We are so excited that Kayla Gust joined the CCE and EMS staff this year. She is a graduate of Lindenwood University. Her advice for students is every day is a new day and a fresh start. Please help us welcome her to our school!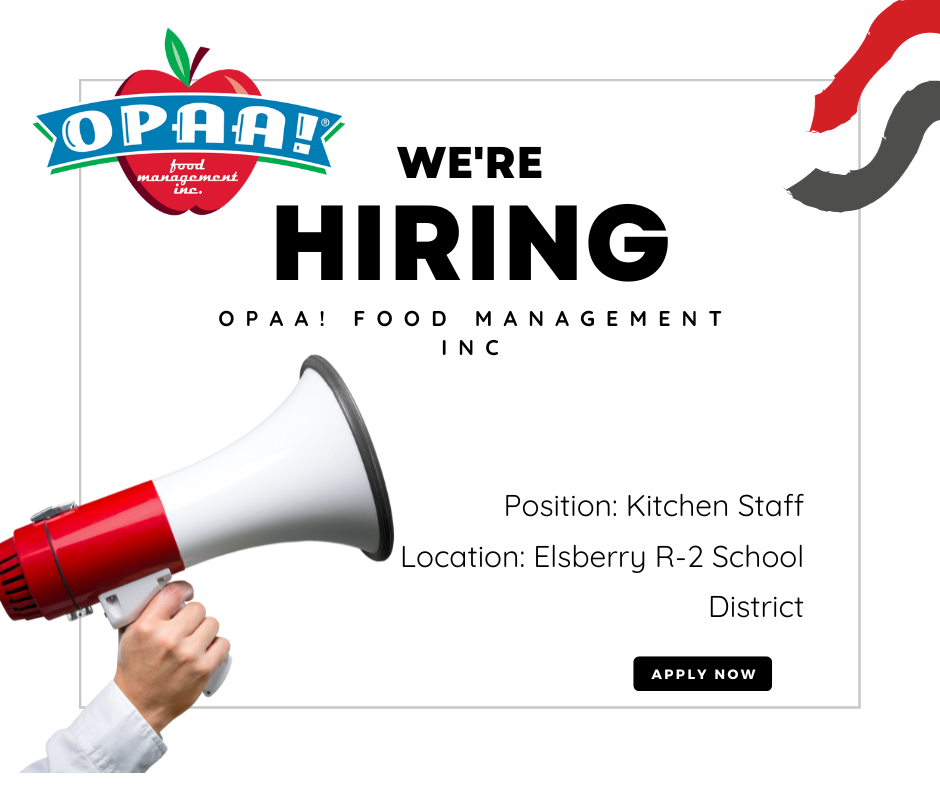 Kayla Kinion is starting her eighth year at the Elsberry R-2 School District. She is now in the Preschool as the paraprofessional with Mrs. Cash. Her advice to all students is mind your manners.


All Sport Season Passes on sale now! Purchase at the gate of any EHS or EMS athletic event.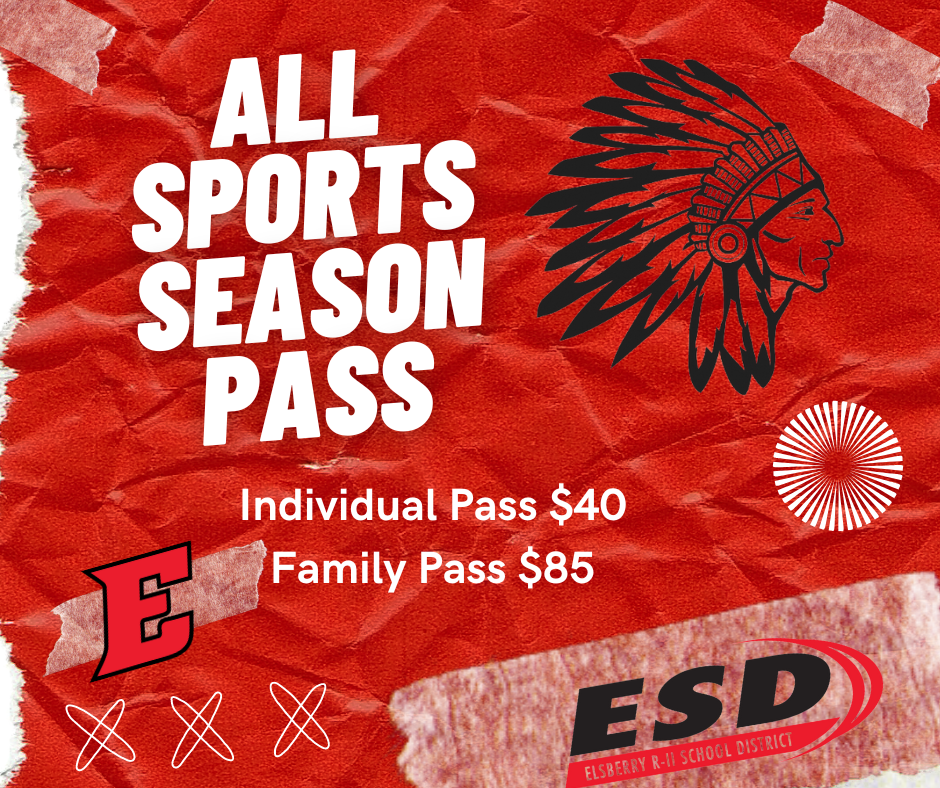 Another alumni in the building is Emily Bange.She is teaching Biology at EHS. Miss Bange is a graduate of Rockhust University. Her advice for students is, "You can do anything you set your mind to with hard work - there is no dream too big!"

Welcome back Elsberry alumni Harmon Kreuger to Elsberry Middle School as the Science teacher. Mr. Kreuger is a graduate of Truman State University. His advice for students is don't be afraid to be wrong, it's worse to not try at all.

Did you know? Grover Cleveland helped make Labor Day a national holiday. After violence related to the Pullman railroad strike, President Cleveland and lawmakers in Washington wanted a federal holiday to celebrate labor - and not a holiday celebrated on May 1. Cleveland signed an act in 1894 establishing the federal holiday; most states had already passed laws establishing a Labor Day holiday by that point. Sen. James Henderson Kyle of South Dakota introduced S. 730 to make Labor Day a federal legal holiday on the first Monday of September. It was approved on June 28, 1894.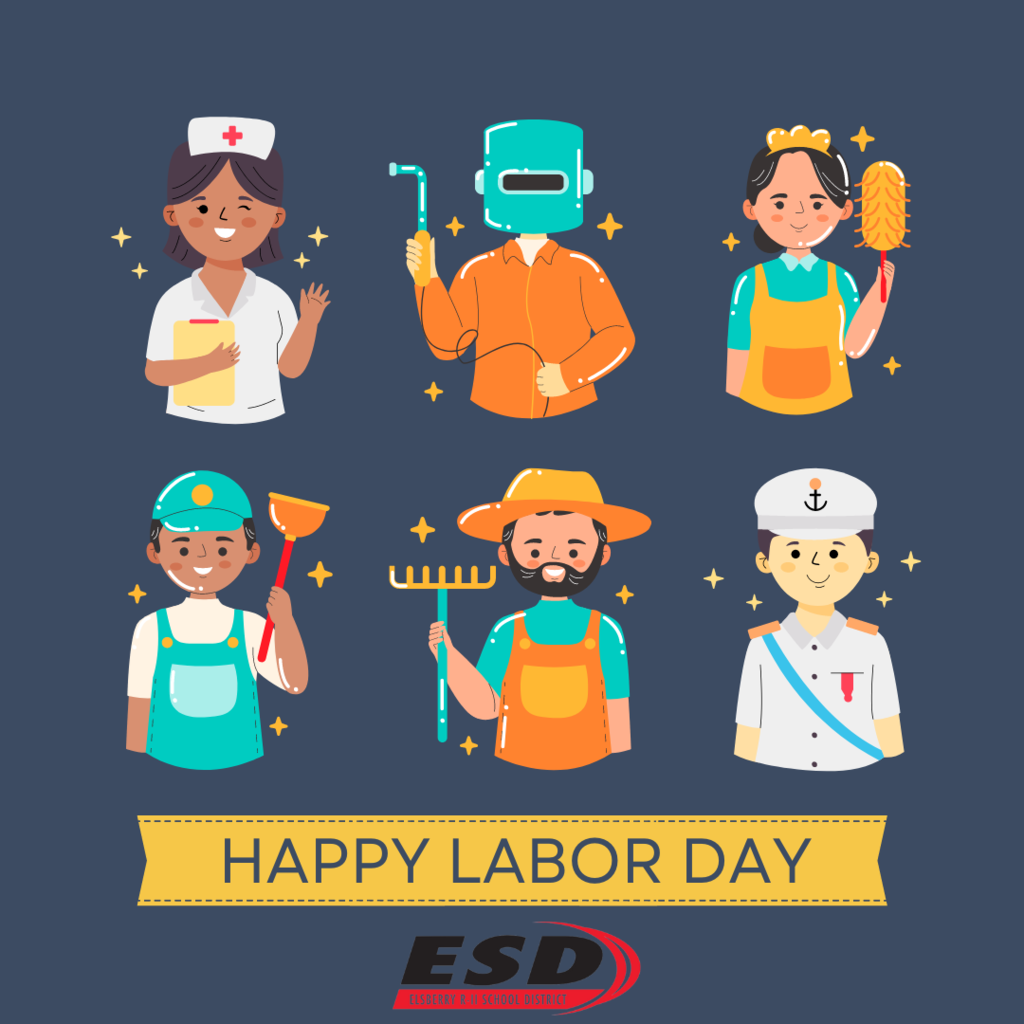 In 2021 suicide was the second-leading cause of death for people aged 10–14 and 25–34 years old. People can call or text 988 or chat 988lifeline.org for themselves or if they are worried about a loved one who may need crisis support. 988 serves as a universal entry point so that no matter where you live in the United States, you can reach a trained crisis counselor who can help. 988 offers 24/7 access to trained crisis counselors who can help people experiencing mental health-related distress. That could be: Thoughts of suicide Mental health or substance use crises Emotional distress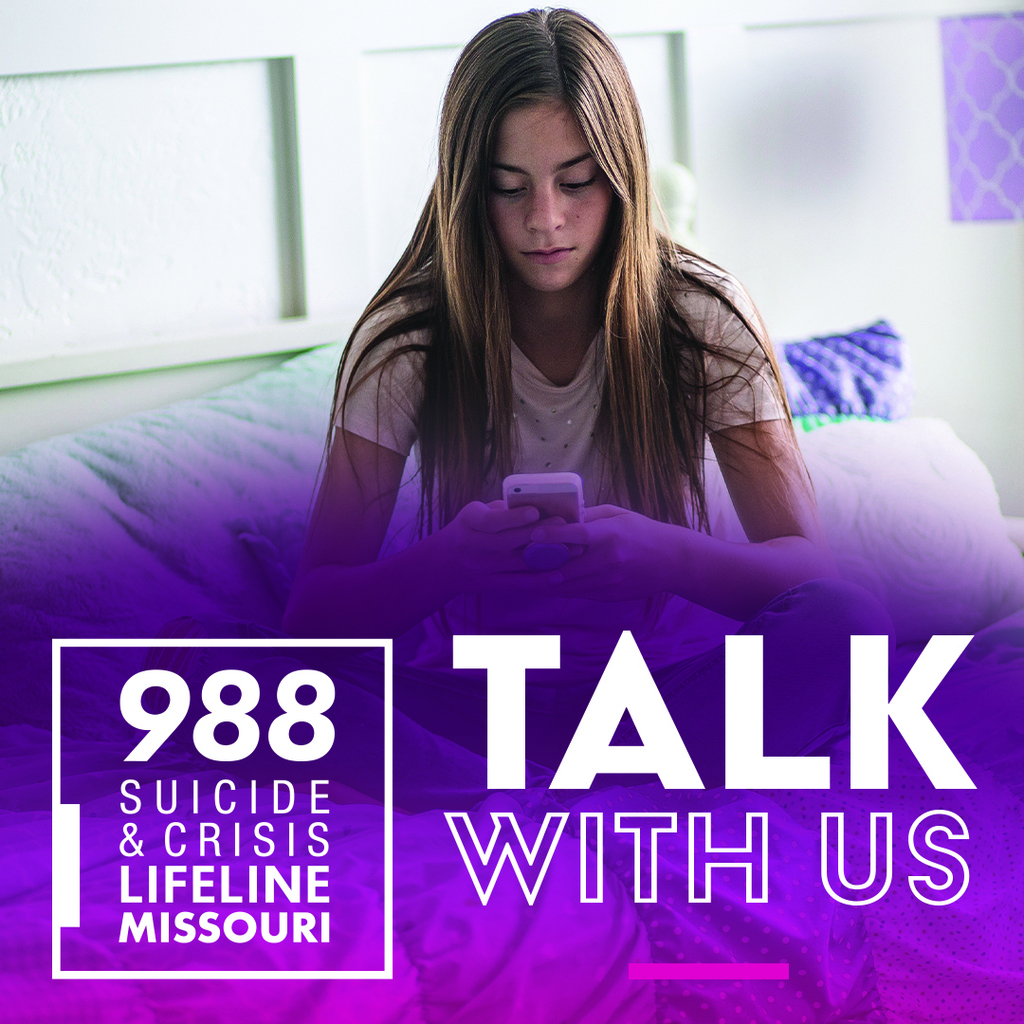 Another new face is Jill Thompson in our EHS Special Education Department. Her advice to students is to soak up every moment of childhood but prepare yourself to explore and learn a new adventure called adulthood. It can be full of surprises and challenges. Welcome to Elsberry!

Please help us welcome Sierra Clote to our first grade team at CCE. Mrs. Clote is a graduate of Missouri Baptist University. She was inspired to become a teacher after seeing how some of the best teachers she had genuinely cared and wanted students to grow and succeed.

We have had a great start to the school year even with the warm temperatures. At the end of the day Tuesday, we experienced a partial power outage that caused some problems with our HVAC units today. All of the classroom units are now functioning and we are currently working on the cafeteria and kitchen units. At this point we are planning to follow our normal dismissal time for the remainder of the week. An early release time was considered, but the forecasted temperature is only a few degrees warmer from 11 am to 4 pm and therefore would not provide much benefit. The bus ride home is our biggest concern for our students and bus drivers. If you are able to pick up your students Thursday and Friday, we would appreciate you doing so to shorten our bus routes as much as possible. Please communicate any changes from normal pickup routines to your child's building office by 2:00 pm daily.

Bus for sale! Written bids will be accepted until Sept. 8, 2023 at 3:00 pm in the Central Office of the Elsberry R-2 School District. Bids will be reviewed at the Sept. 13, 2023 Elsberry R-2 Board Meeting. Questions, contact Paul LaBanca 636-318-5363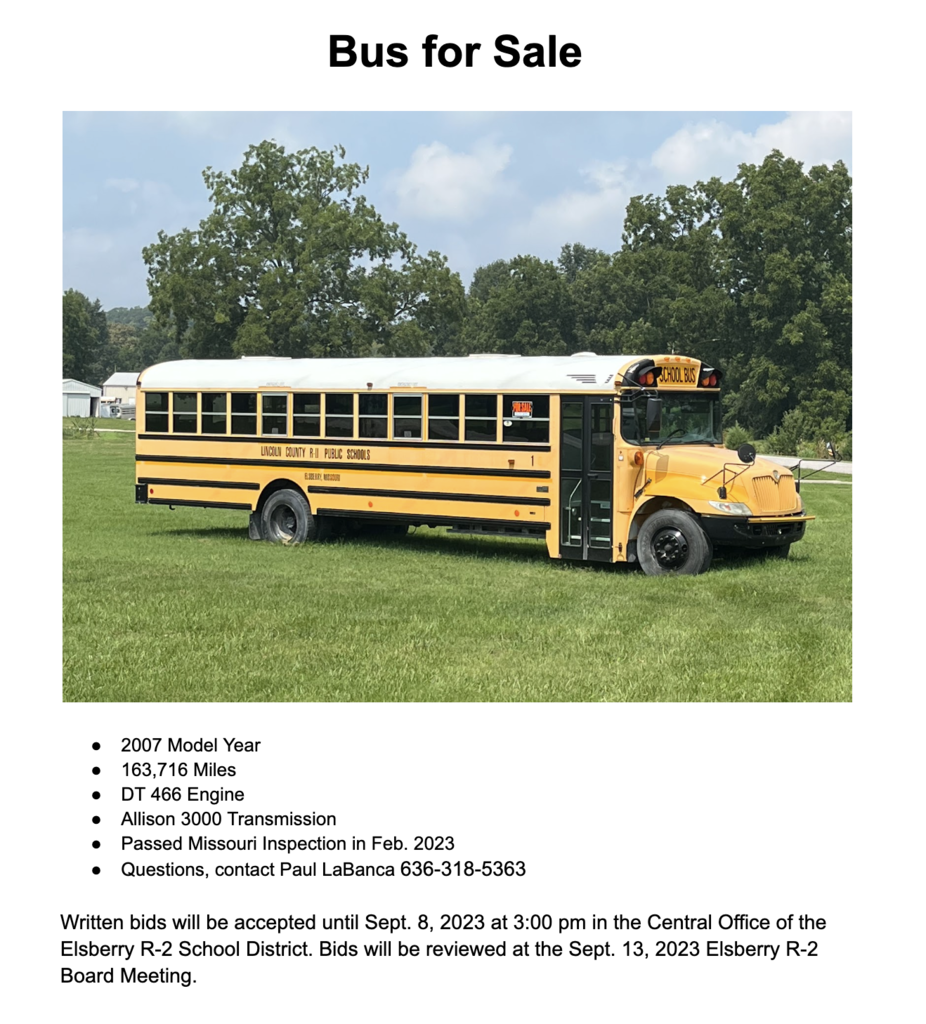 Thank you Elsberry United Methodist Church for spoiling our staff this week with desserts!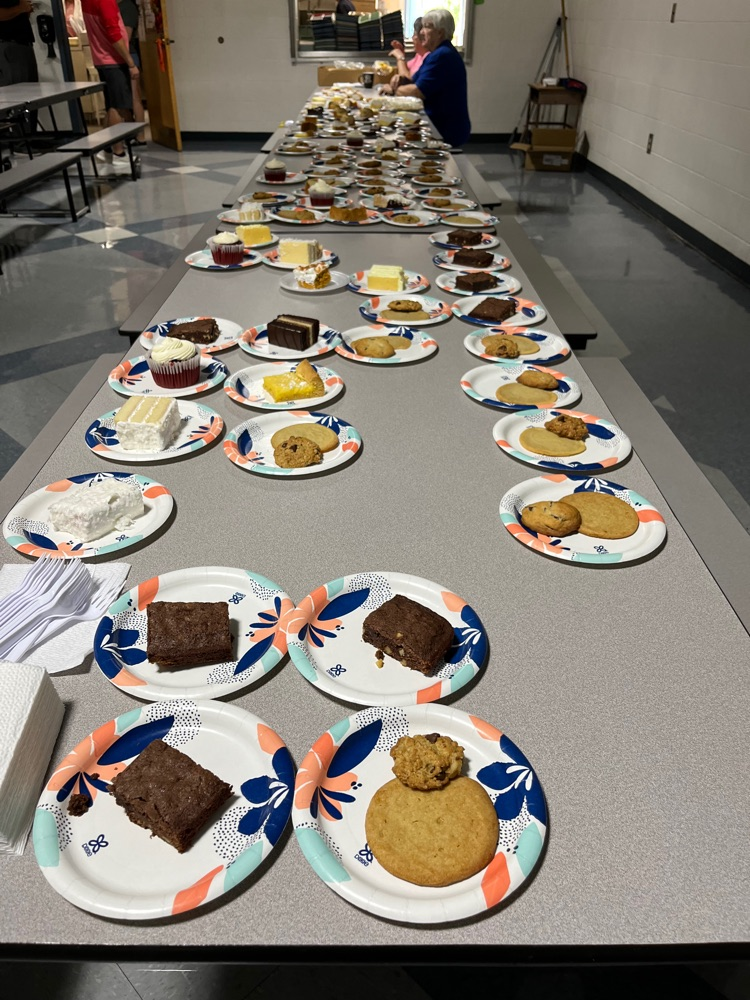 The Elsberry R-2 School will be using a new student information system this school year. Infinite Campus will be replacing Tyler SIS. All parents with an email address on file were sent instructions and a unique identification code to create your new parent portal account. If you did not receive an email, please make sure all information is updated on the Student Verification Sheets that are sent home the first week. Also, please be patient with our staff as we are all navigating this new platform.

Please help us welcome back Meagan Spegal to EMS. She will be returning as the 7th Grade English Language Arts Teacher. She is a graduate of Northwest Missouri State University. Her advice to students is always ask for help, everyone struggles, so it's OK to ask for help.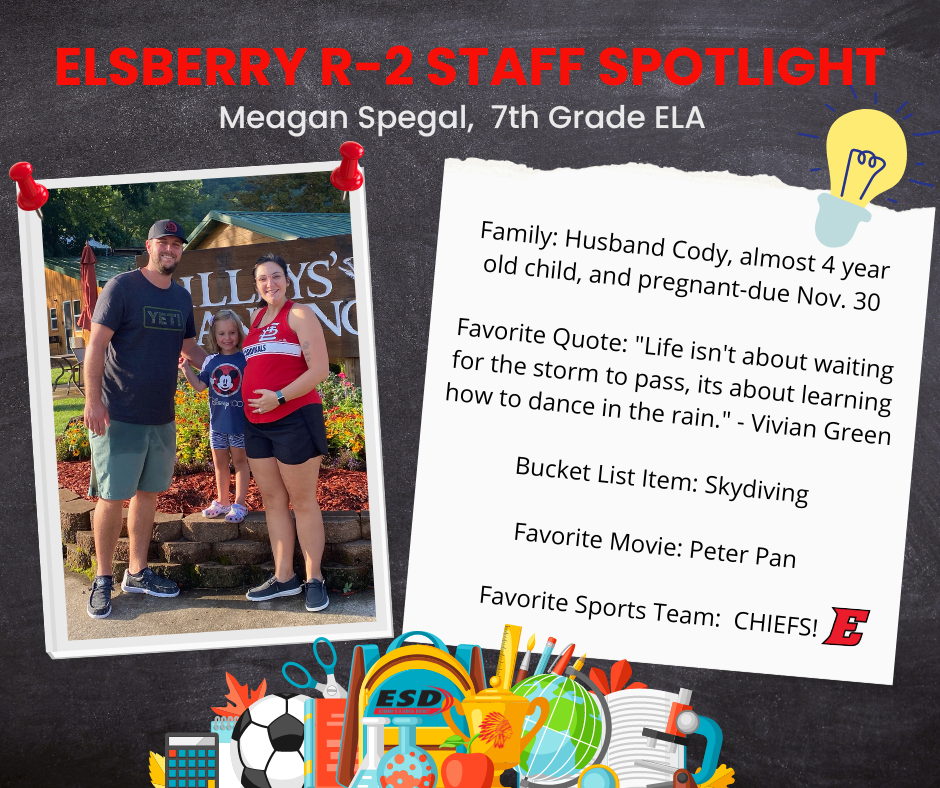 Back to school night is tonight, August 16, from 5:30-7:00 p.m. See you soon!

Opaa!® Food Management, Inc. has been awarded the food service contract for the 2023-2024 school year. You can go to their website or download their app to look up the menus. There are 2 breakfast menus (K-8 and HS) and 3 Lunch Menus (K-4) (5-8) (9-12).
https://myschoolmenus.com/organizations/2006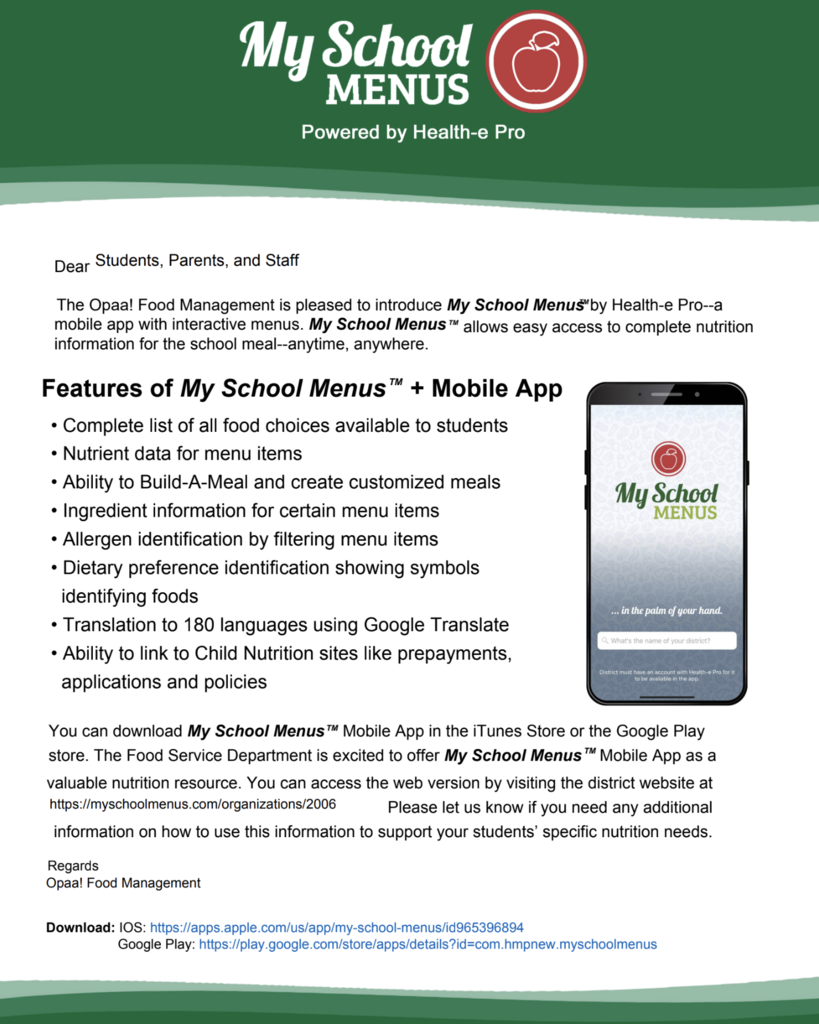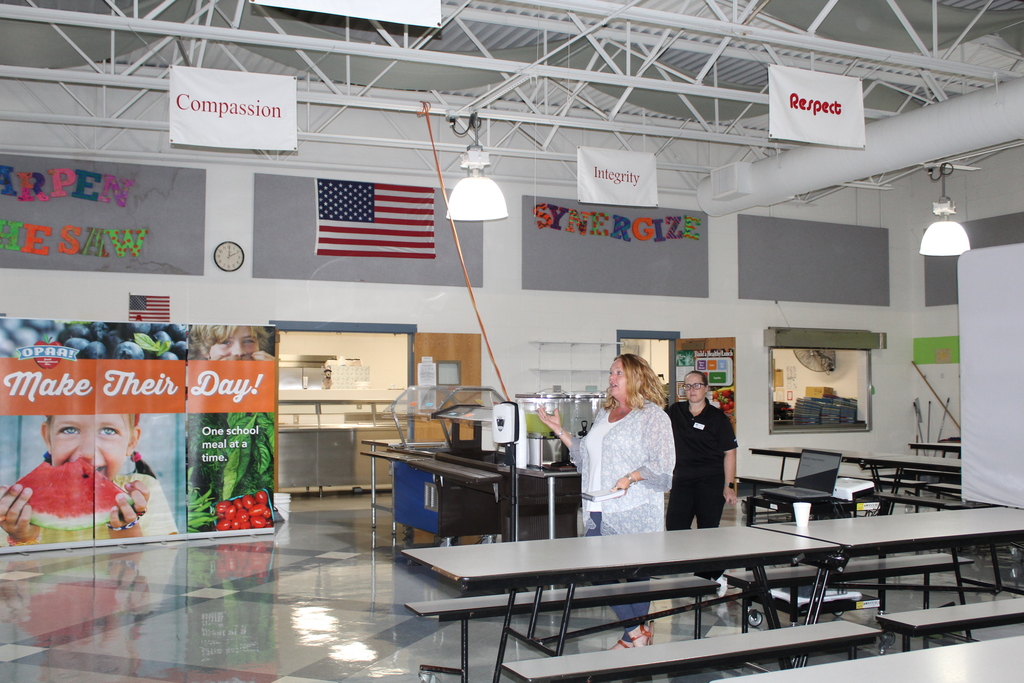 Meg Bartig is joining the Elsberry School District staff as an art teacher at EHS and EMS. She is a graduate of Culver-Stockton College. Her advice for students is to take risks (wisely) and see mistakes as a learning opportunities, not things to be avoided.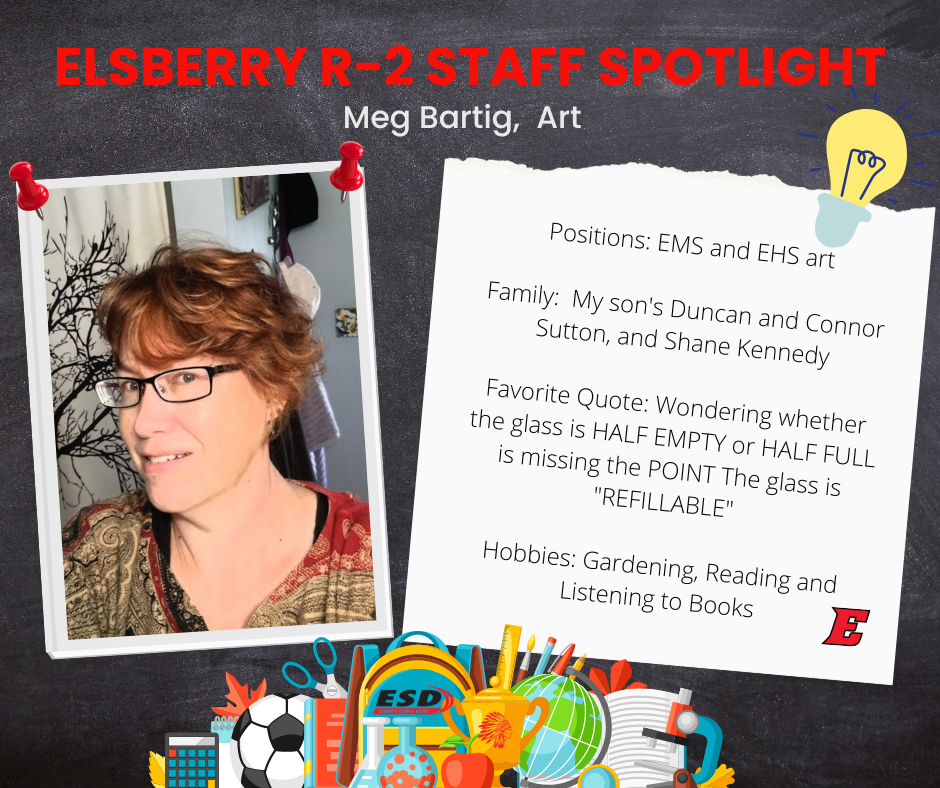 Our entire staff was able to attend the Lincoln County Resource Board funded "Emotional Poverty" presentation today by renowned educator, researcher and author Dr. Ruby Payne. We are also thankful for the sponsorship of Toyota Motor Manufacturing, Missouri, for its contributions to this initiative and Lincoln County's Bridges Out of Poverty work, which began with Toyota's sponsorships in 2020 and 2021. It was a great way for the county to intentionally start the 2023-2024 school year.